Note
Click here to download the full example code
Illustration of the definition of a Tomek link¶
This example illustrates what is a Tomek link.
This function allows to make nice plotting
Generate some data with one Tomek link
In the figure above, the samples highlighted in green form a Tomek link since they are of different classes and are nearest neighbours of each other.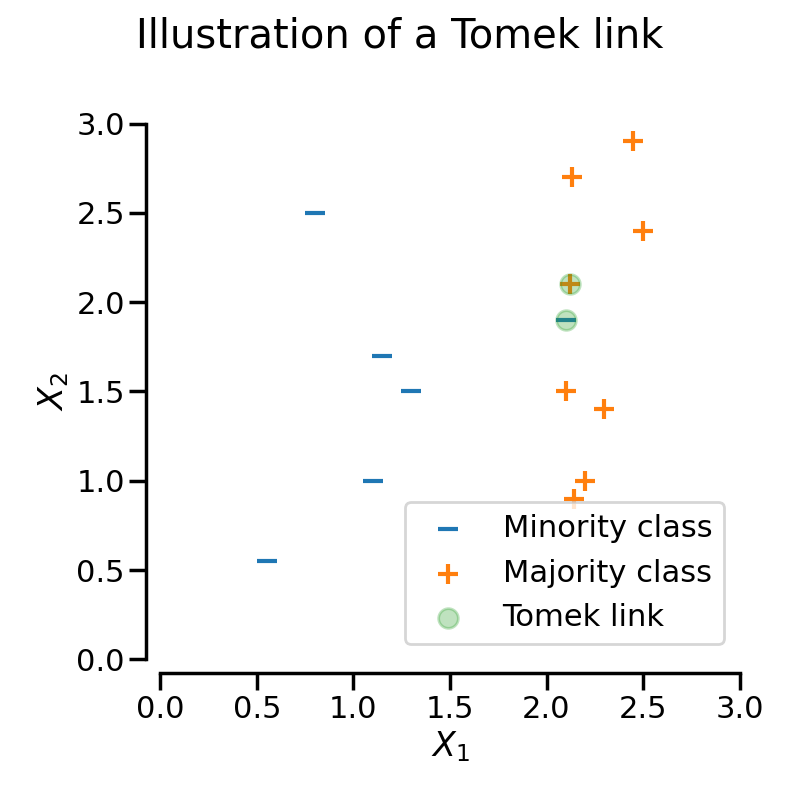 We can run the TomekLinks sampling to remove the corresponding samples. If sampling_strategy='auto' only the sample from the majority class will be removed. If sampling_strategy='all' both samples will be removed.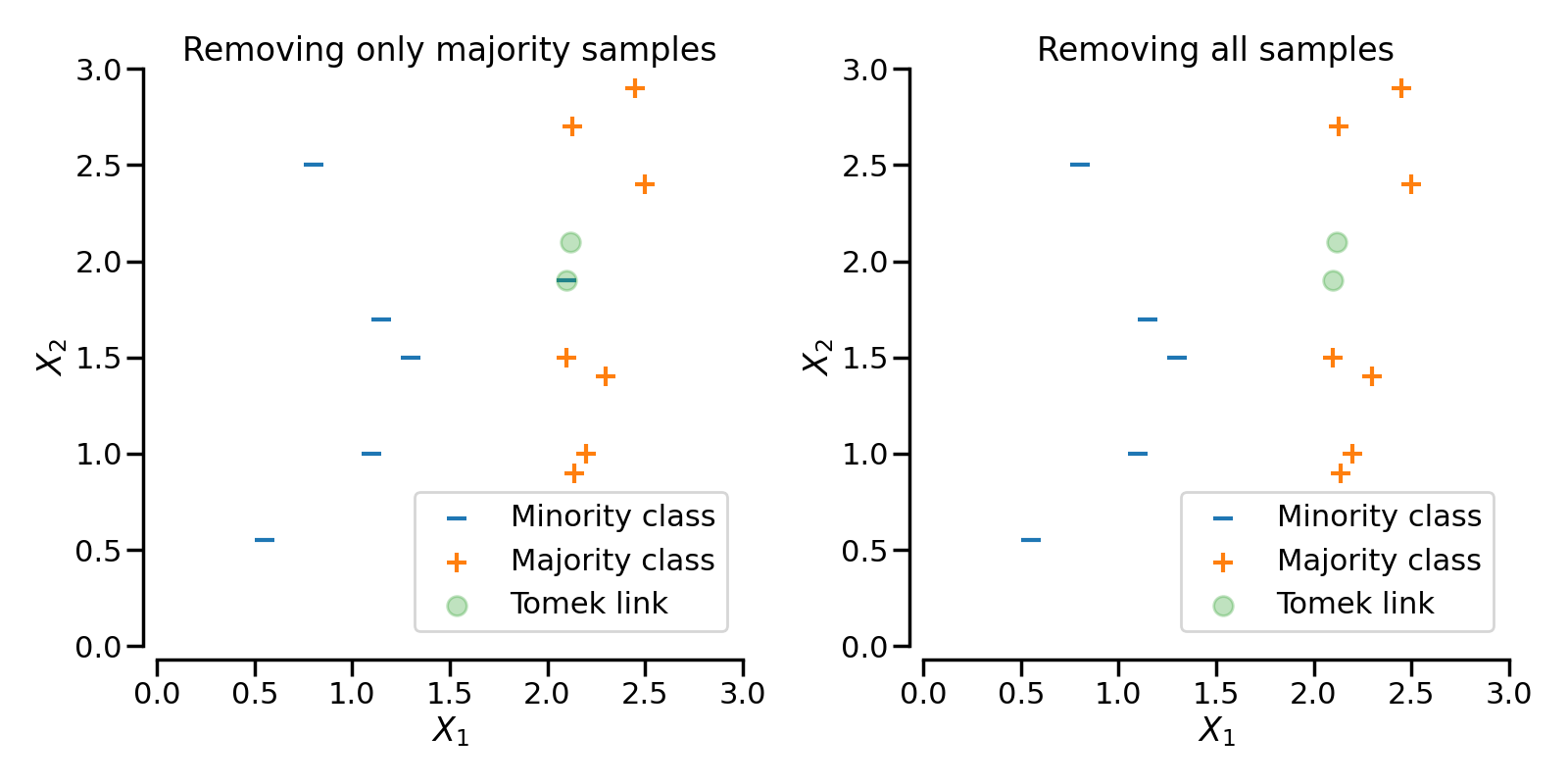 Total running time of the script: ( 0 minutes 3.358 seconds)
Estimated memory usage: 8 MB